Chris Robert Music offers a variety of services:
Solo, Duo, Trio acoustic and Full Band
Perfect for: Corporate Events, Private Parties, Weddings
With over 15 years of live music experience, Chris brings a fun and authentic energy to any setting. With experience ranging from the liveliest of tourist bars to dozens of weddings. Chris has memorized over 300 songs, in all genres, and concentrates his energy on the crowd while singing, he does not rely on music stands or iPads. Setlists can be created to match any vibe. Have a beach bar full of tourists? No problem, with years of experience playing tourist towns, no request has been untouched. Just check out the website to see upcoming shows! Come see him and the band performing around Florida!
Chris has had the privilege of preforming extensively throughout the Southeast, from Nashville down to Key West, as well internationally.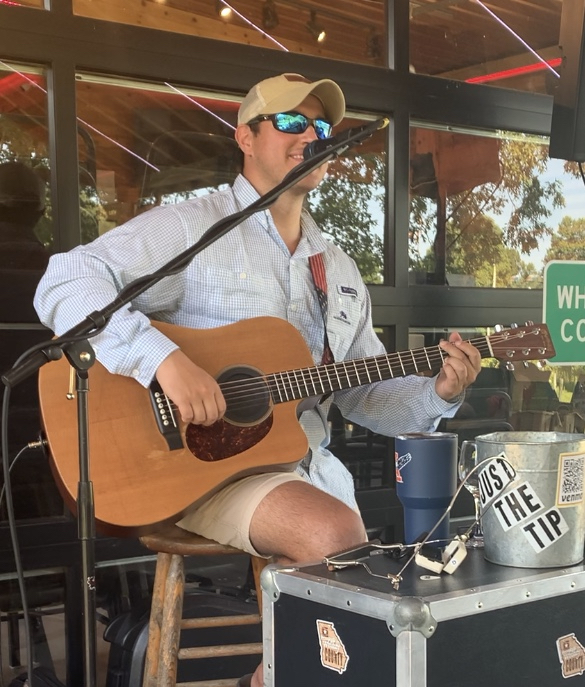 But, what is so fun and different about this band?
Why choose us as your go-to party band? We're not just any band; we are Florida's best party band, renowned for our unmatched talent, professionalism, and ability to create an energetic atmosphere that keeps guests grooving all night long. Our extensive experience in the industry has allowed us to master the art of reading the crowd and adapting our playlist to suit the vibe and preferences of your guests.
High End, Digital sound equipment gives us clarity and ultimate control to manage volume levels for any venue.
MEMORIZED music, No Ipads and Music Stands clutter up our stage and take away from the entertainment.